I studied stained glass design at Glasgow School of Art in the 1980s and went on to teach there for two years before setting up Leadline Studio, where I have continued to work full time in stained glass for over 30 years.
I am currently based in the north east of Scotland but my work takes me all over the country, from London to the Orkney Islands.
I specialise in site-specific glass for a wide range of locations from new build chapels to listed buildings. I work for churches of all denominations, and enjoy interpreting traditional themes in a contemporary way. I regularly design for individual homes, create bespoke collections for galleries and occasionally undertake restoration projects.
Please browse these examples. I'd love to hear from you if you like my work.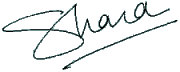 Shona McInnes